Volshebny Mir Kennel news
in 2012
22.09.12 CAC.UA "Cup Kremenchug-2012" (Ukraine, Kremenchug)
Judge Yuriy Gergel (Ukraine)
Volshebny Mir Viva Donskaya Krasavitsa - СAC, BOB, BIG-I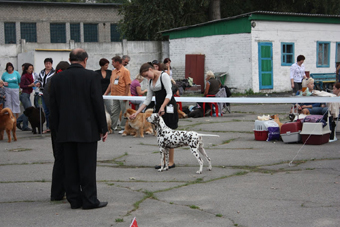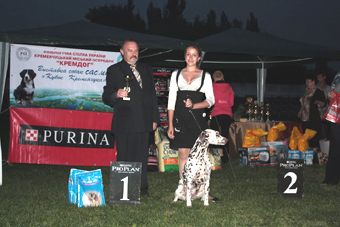 10.09.12 From the kennel Golden Queen (Rivne) we brought long-haired Russian toy Olivia Golden Queen
02.09.12 FCI-CACIB "Dnepr 2012" (Ukraine, Dnepropetrovsk)
Judge Natasa Davidovic (Serbia)
Volshebny Mir Viva Donskaya Krasavitsa - RСAC, RCACIB
Amaliya Volshebny Mir - Best Veteran
Completed norm Champion of Veterans of Ukraine (CHV UA)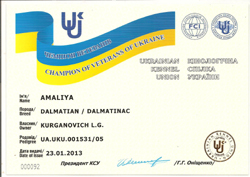 01.09.12 FCI-CACIB "Slavutich 2012" (Ukraine, Dnepropetrovsk)
Judge Tamara Sarmont (Belarus)
Amaliya Volshebny Mir - Best Veteran
18.08.12 CAC.UA "Pavlograd 2012" (Ukraine, Pavlograd)
Judge Galina Pozniakova (Belarus)
Volshebny Mir Viva Donskaya Krasavitsa - СAC, Best Female, BOB, BIG-I
Completed norm Champion of Ukraine (CH UA)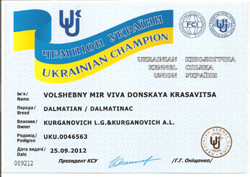 Amaliya Volshebny Mir - Best Veteran, BIS Veteran - III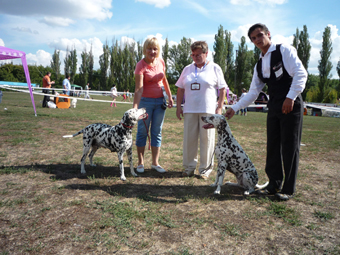 BIG-I Judge Yuriy Ovoc (Ukraine)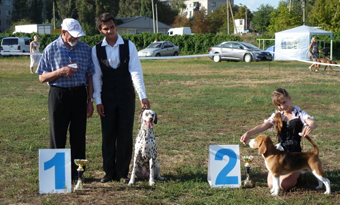 Best Veteran-III Judge Valentin Fedorov (Belarus)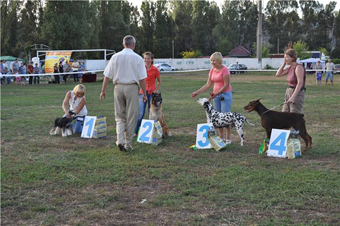 26.06.12 Our A-litter Volshebny Mir turns 8 years old!
Amaliya, Anabel, Arabella, Arianna, A-Viza, Albano Volshebny Mir
Congratulations to our kids happy birthday, wish you health and a long and happy lives in loving families!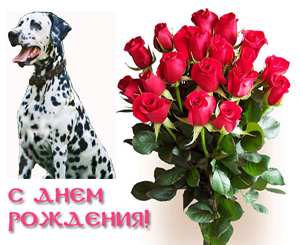 14.03.12 Our B-litter Volshebny Mir turns 5 years old!
Brave Paparazzi, Bruce Willis, Bellissima Bogema, Baffi Besti Dolly, Baltika Chocolate, Baronessa Makedonskaya, Black Star
Congratulations mom Amaliya Volshebny Mir and dad Exlibris Canes Guiding Light with such beautiful children, among whom is already Junior Champion Ukraine, Champion of Ukraine, 3*Grand Champion of Ukraine, Super Grand Champion of Ukraine, Best of the Best of Breed (BBB) Bellissima Bogema, Champion of Ukraine Baffi Besti Dolli and model Baltika Chokolate.
Happy Birthday to all our children B-litter, wish you health, success at trade shows, fun games, many different delicacy and of course, a long and happy life together with their owners!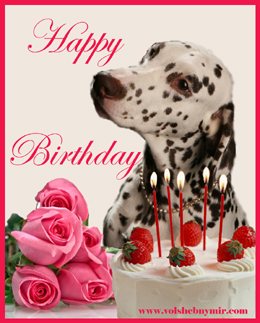 Click on the link below to view the year news Volshebny Mir Kennel for other years

2020
2019
2018
2017
2016
2015
2014
2013
2012
2011
2010
2009
2008
2007
2006
2005
2004
2003